Self-test for HIV

From the end of October, we will be offering a self-testing kit for HIV at a preferential price of € 20 in the Hannöverschen AIDS-Hilfe e.V.
This can be purchased here and used at home, but you can also test yourself here on site in the company of a consultant. The individual risk is clarified with the consultant before the test. During the test we pay attention to the correct execution, but we are not allowed to lend a hand ourselves. And of course we will continue to help with advice and help, whatever the test result will be.

What is an HIV self-test?

An HIV self-test is an HIV test that is easy to do yourself, for example, at home. Some blood is removed from the fingertip and placed in a test device. To do this, you have to stab with a lancing device in the fingertip (leave). The HIV self-test indicates the result after about a quarter of an hour. Like other common test methods, the self-test does not detect HIV directly but antibodies to the virus. Attention: The antibodies will form after some time. Therefore, the test can only rule out after 12 weeks that an infection has occurred. The result "HIV-negative" is only reliable when the possible transmission is twelve weeks ago. The test can often prove an existing HIV infection earlier.



How safe are the self-tests?

According to the manufacturer, the HIV self-test "Exacto HIV Test" offered by us has a sensitivity of more than 99% and is provided by Deutsche AIDS-Hilfe e-V. recommended. The application is very simple, you only need one drop of blood.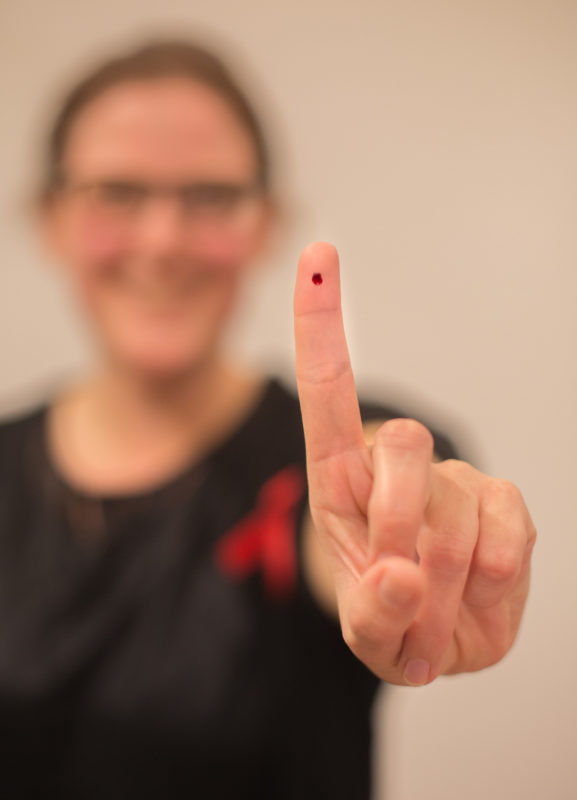 Test counselling:

Phone: 0511 / 19411
Monday 10AM – 12AM
Dienstag 10AM – 4PM
Mittwoch 10AM – 4PM
Donnerstag 12AM – 4PM
Projektleitung
Jürgen Maaß
Telefon: 0511 / 360 696 16
Ärztliche Leitung
Dr. Norbert Schlote
Dr. Thomas Neiße (Stellvertretung)